Father Claude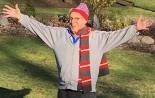 As I was saying.....



I embrace the world from my backyard at the University of Portland, January 1, 2018. I again invite you to "clod-hop" with me on my journeys to Latin America via this blog.

More...





Contact Me




Subscribe to this blog
Categories
Navigation Calendar
Days with posts will be linked
Most Recent Posts

A Great African Author Dies
(Category: Uganda)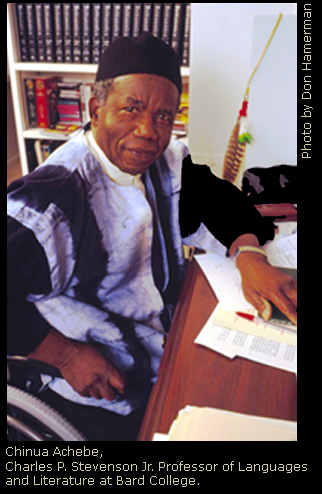 Chinua Achebe

Chinua Achebe was one of Africa's literary giants. His life is being celebrated by many persons, not just Africans. He was born 82 years ago in Nigeria and his first novel, Things Fall Apart, (considered his greatest) was written at age 28. The two most popular Kampala newspapers, The Daily Monitor and The New Vision, briefly noted his death. As if to make up for the lack of attention, one editorial blurted out: "Blessed be the womb of Janet Anaenechi Ibeghunan, Achebe's mother who gave birth to him". Among other favorite novels are "A Man of the People" and "No Longer At Ease". His most recent book is "A Personal History of Biafra". Achebe was never awarded the Nobel Prize for Literature, even though he is considered the father of modern, African literature, the Victor Hugo of Nigeria. The two novels that best introduced me to African tragedy are "Things Fall Apart", and "Cry the Beloved Country" by Alan Paton. As a student in International Relations at the University of Denver, I heard a talk by visiting professor Achebe. He famously contrasted his novels of dark hope with Conrad's "Heart of Darkness", focused on bestiality and triumphant death. C'est la vie

Kampala's press leans toward sensational denunciations of rape, sexual slavery and naive youths tricked into posing for pornographic movies (in this case, by the corrupt Kenyan movie industry). These denunciations are usually accompanied by lurid and sensational photographs and detailed diagrams. In today's paper headline, one reads an apparent biological impossibility: "Raped 12 times at different places (I think they mean "locations", but it's not very clear from the article. Yes, I read it) However, not to worry, since First Lady Janet Museveni is also prominently featured (on the next page) as the leader of a government campaign against imported evils, such as pornography, homosexuality and HIV/AIDS. The lady is not for importing.

I am living in the guest house of the Holy Cross community in Africa. It is beautifully located on one of Kampala's many hills, a short walking distance from the US embassy. That alone should tell you something. It is the rainy season, so that frequent heavy downpours are followed by a deep blue sky and bright sun. I am a bird lover who loves to sit in the tailored yard to hear the cheeping, squealing, burbling, croaking, chirping, squawking and wailing of one of the most diverse bird populations in the world. However, I cannot end this first entry without an observation about mosquitoes and their sneaky, survival habits. Yes, they can find you almost anywhere, anytime, but mostly at sunset, when they enter into a primitive, tribal ritual, a feeding frenzy. However, I have a wonderfully effective netting around my bed. Eat you hearts out, little critters.

And now, MOSQUITOES AND TAI CHI -- with a tip of the hat to cousin Ernie Pomerleau. Did you know that mosquitoes survive the devastating onslaught of water drops (a single water droplet is 1000 times the weight of a mosquito) by "moving with the blow of the water drop instead of resisting it?". The clever and nimble mosquito hooks up to the droplet until it's about to hit the ground, and deftly separate from it. It then merrily resumes its hunt for warm, fresh human blood. Yum.

As for answers to my question about the Spanish quote: Yes, brother Rene, It is a quote from Father Carlos Mujica, an Argentine Priest Worker that I interviewed from my dissertation in 1971. He reportedly uttered these words in the hospital before he died. He was shot by goons of the AAA (Argentine Anticommunist Alliance) in 1974. A controversial Argentine movie, "While Elephant" (featured in Portland's International Film Festival 2013) features a duo of priests struggling to help drug addicts in a Buenos Aires slum. The film is dedicated Father Mujica.